Oberon Golfer's Itinerary
Two Day/Three Night Golf Odyssey
Arrive in Oberon and play 18 holes at the lovely Oberon Golf Club. The course was first opened in 1958 and was expanded to 18 holes in 1972.
The course is a cool climate course at over 1000m altitude so bring your coloured balls in case of snow or frost. It's a sloping course that runs parallel to Lake Oberon. Note there is no pro shop so you will need all your equipment, and depending on the day the course has an honesty box for green fees. Please bring cash.
Visitors are welcome every day, even during competitions except 24 November 2023. Tee times do not need to be booked.
Have a beer at the golf club's bar, then for dinner eat at the golf club's Thai Restaurant, or check out or Foodie Itinerary for other restaurant recommendations.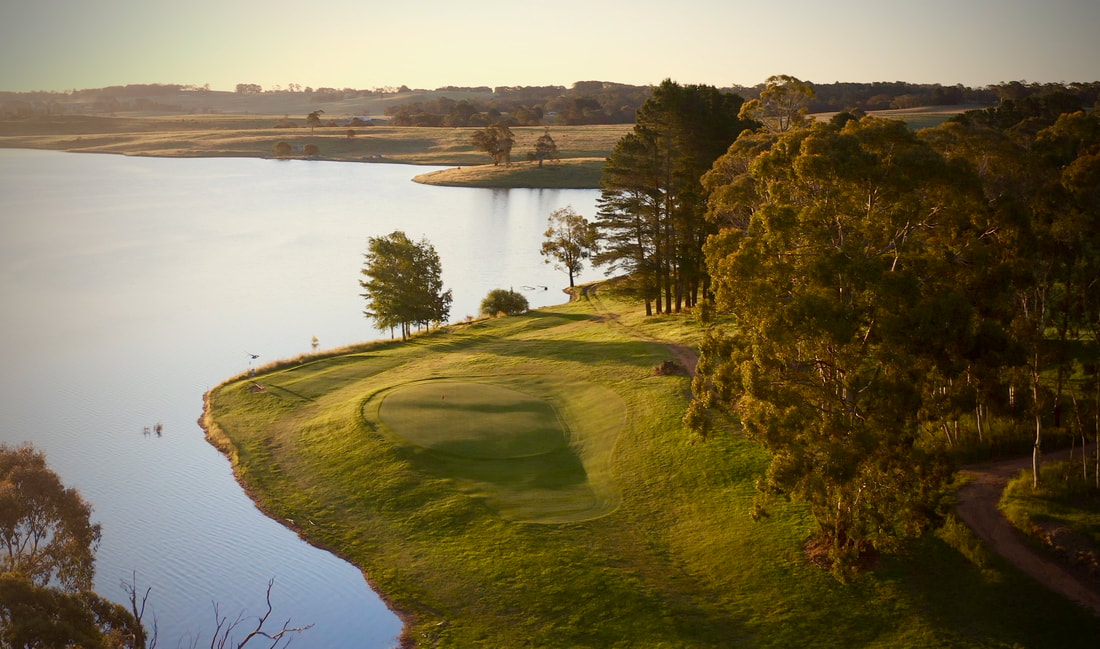 The proximity to the lake means any non golfers in your group can get in a spot of trout or red fin perch fishing while you putt your way to par.
Length (Men): 5,582m Par: 70
​Length (Women): 5,209m Par: 72
Contact Highlands Motor Inn reception on (02) 6336 1866 and we can arrange accommodation and green fees for Oberon Golf Club as part of a Golfer's Package.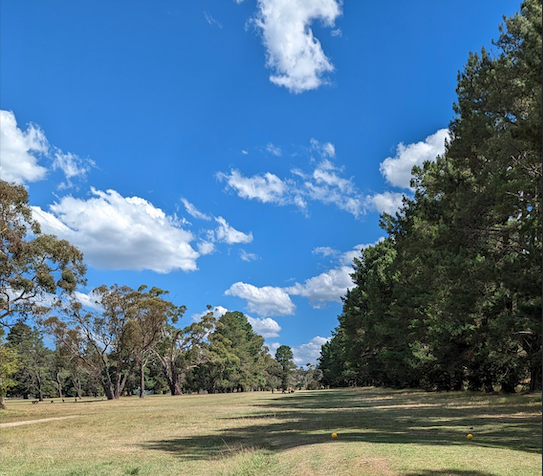 Take an outing to Bathurst Golf Club (40 minutes) and play their 18 hole championship course. The club was home to the 1990 New South Wales Open and has a fully licensed club house and a pro shop. Bookings are recommended. Ph: (02) 6331 4144.
Or drive to Blayney Golf Club (1hr 10 min) for their rustic 9 hole course. Social players are welcomed any day, with visitors able to play after 2pm on a Saturday. Phone: (02) 6368 2939 with enquiries.
The club has a licensed club house and runs an honesty box so take your cash for green fees. $25 for 18 holes, $15 for 9 holes (as at September 2023).
If you're heading back to Sydney, stop off at Wentworth Falls Country Club for 10 or 18 holes (midweek discounts apply). Call the pro shop on  (02) 4757 1202 to book a tee time.
You could instead stop off at Lithgow Golf Course, a 72 par 5992m length golf club only 50 minutes from Oberon. Phone for a tee time: (02) 6351 3164.
If you have any questions, reach out to Oberon Tourist Information on (02) 6329 8210 or for room bookings, call reception at the Highlands Motor Inn on (02) 6336 1866 or book direct on our website for the best rates available.
Enjoy your trip to Oberon!
Please note: Prices are subject to change at the relevant club's discretion. Please contact the relevant club.