EXPLORE! SO MUCH TO ENJOY FOR EVERYONE!
There is something for everyone to enjoy around Oberon. The area is an adventure playground, with its Heritage Landmarks, National Parks, State Forests, Jenolan Caves and Lake Oberon. It also offers world-class gardens to visit, excellent local produce to enjoy and a fabulous climate.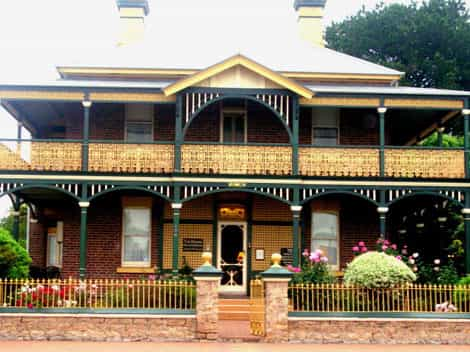 One of Oberon's most significant buildings, is Ramsgate, a two-storey Victorian private residence built in 1906 by storekeeper Albert Fox who named it after his home town of Ramsgate in Kent. It features verandas on both floors, a rubble-stone, and cast-iron fence and decorative effects in wood and cast-iron. Over the years it has been the home and surgery of Dr Lance Robey, a tea house and a guesthouse.  It is now a private home.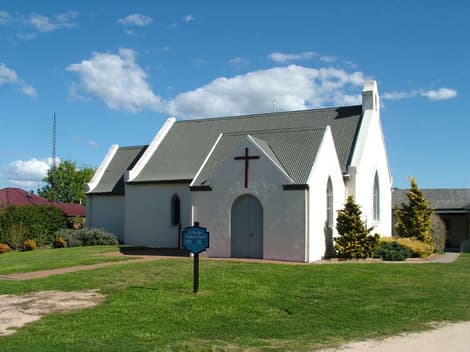 The Convent, the St Barnabas Anglican Church, built in 1869., is located at 104 Oberon Street.  It is a simple church but one of the oldest buildings in the town.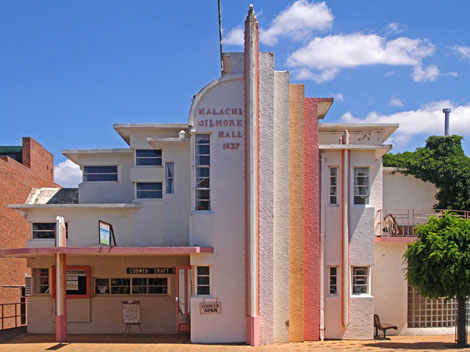 The Art Deco Malachi Gilmore Hall, built in 1937, is named after the Irish immigrant who was the original European owner.  It is a distinctive feature of Oberon's main street.
Oberon Tarana Heritage Railway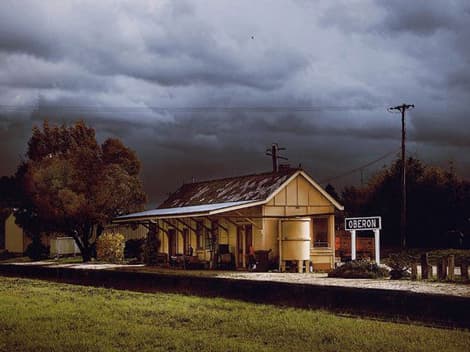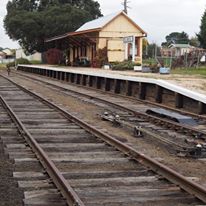 The Oberon Tarana Heritage Railway Inc has a self-guided tour of the railway from Oberon to Tarana and back (107 km) which can be downloaded. Check out http://othr.com.au/wp-content/uploads/2012/08/Tarana-Valley-Tour.pdf. The tour is ideal for railway enthusiasts and includes the Lithgow Zig Zag railway.  The Oberon Tarana Heritage Railway also houses some excellent historical items including historic photos.
Oberon & District Museum Society Inc.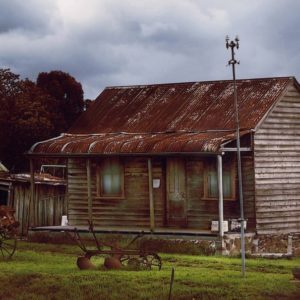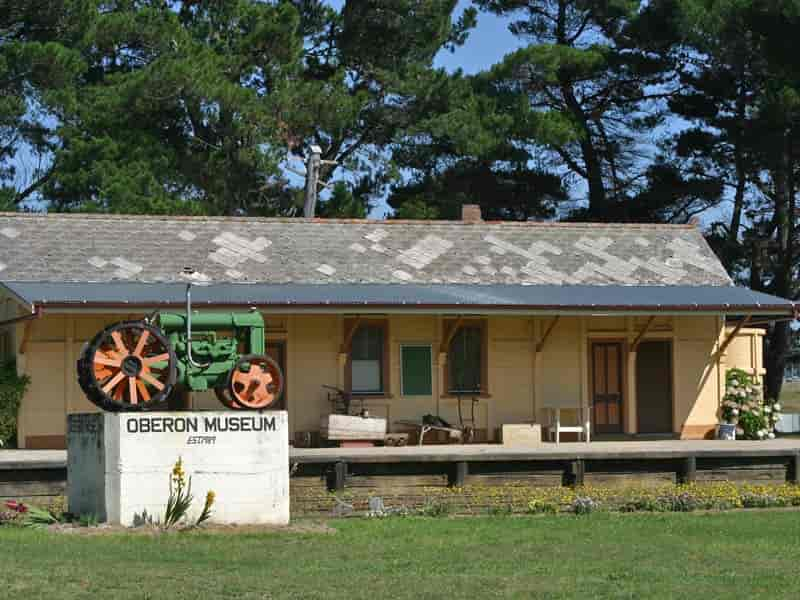 Two of the Oberon Museum's most popular exhibits are the early settler's authentic, furnished house complete with a blacksmiths shop and it's fully functioning forge.  Both these buildings were built between 1885 / 1895.
Over 150 pieces of early farm machinery dotted around the nearly 2 acres of level display area the Museum also boasts a wide and varied collection of artifacts and memorabilia.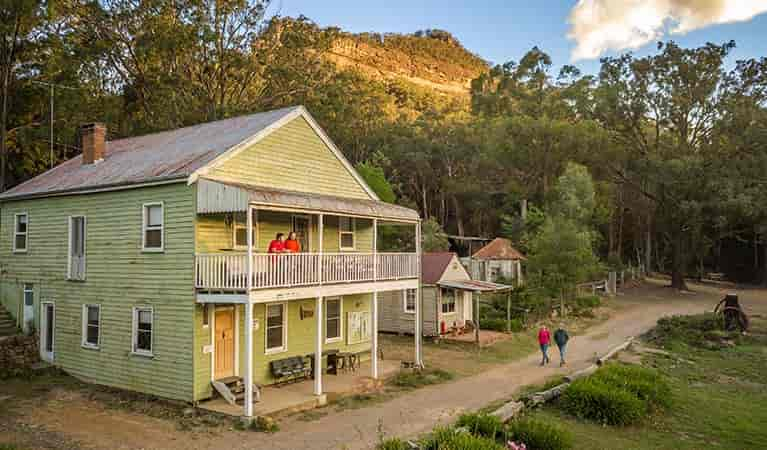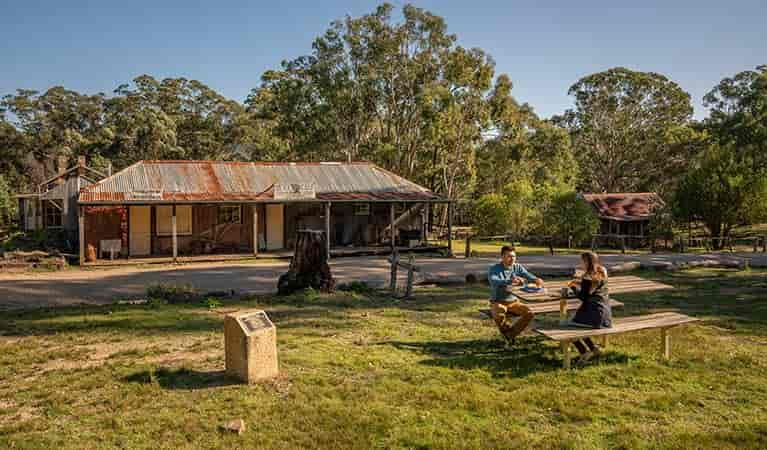 Yerranderie Ghost Town is a Historic Silver Mining Town managed by the National Parks & Wildlife Service.  Situated 100 kilometres (2 hours) south-east of Oberonalong the Oberon/Colong Stock Route, surrounded by picturesque Blue Mountains National Park and Yerranderie State Conservation Area.  Access is via a dirt road normally suitable for 2WD vehicles, although 4WD is recommended.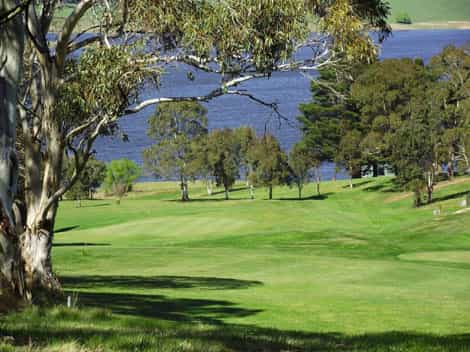 Oberon Golf Club is a beautiful 18 hole course on the foreshores of Lake Oberon.  All grass greens and pristine, well-groomed fairways are what you can expect to find at the Oberon Golf Club With an ACR rating of 68 and an AWCR of 71 this picturesque course offers many challenges, not the least of which is its hilly terrain.  Golfers will be delighted by natural attractions such as Lake Oberon, kangaroos, and abundant birdlife.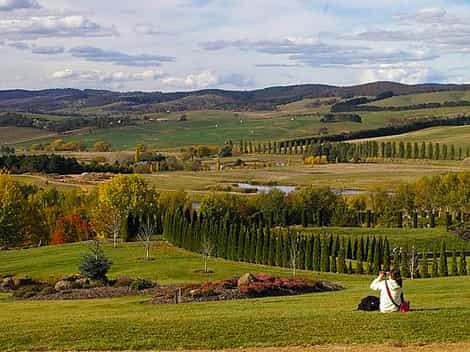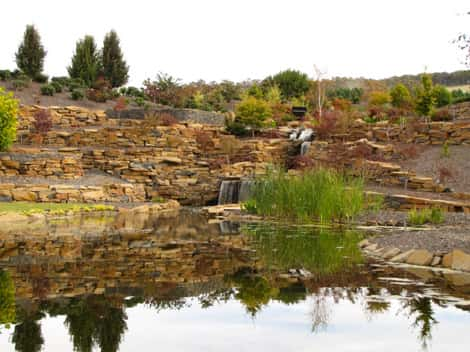 Mayfield was established in 1984, initially as a sheep farm. The heart of our property has been gradually transformed – with the help of talented local landscapers and tradespeople – from bare paddocks into one of the largest, privately owned cool climate gardens in the world.
Mayfield has been inspired by the magnificent gardens of Europe. Owned by the Hawkins family, Mayfield Garden (open 363 days of the year) and The Hawkins' Family Garden, together, cover more than 64 hectares (160 acres).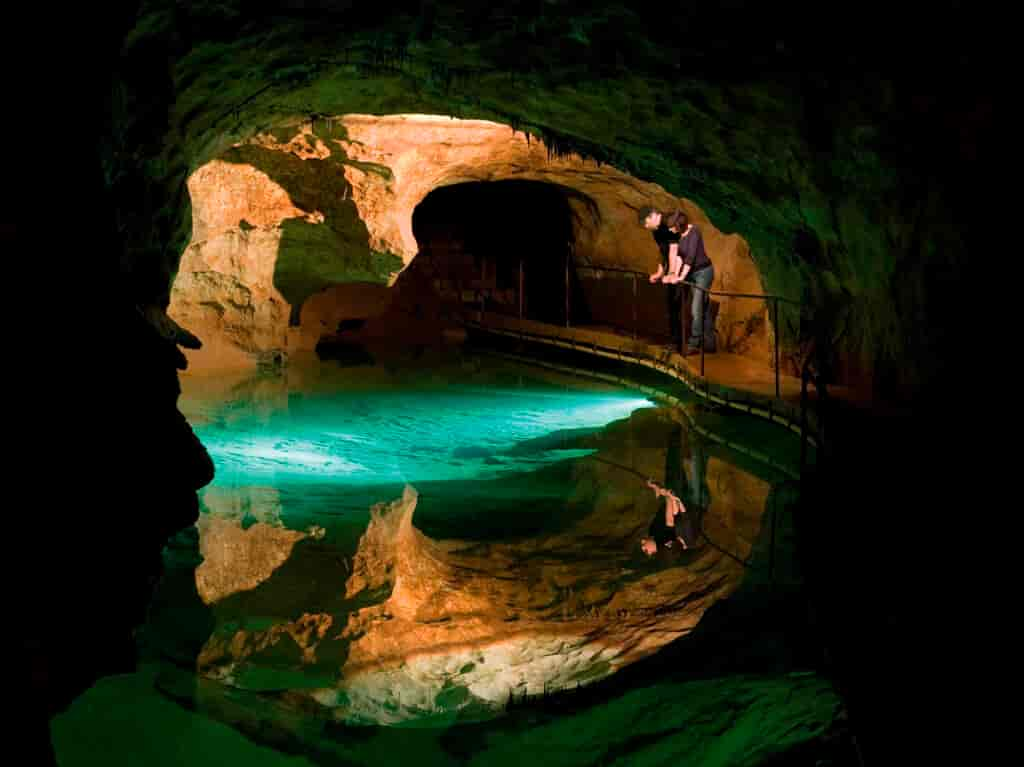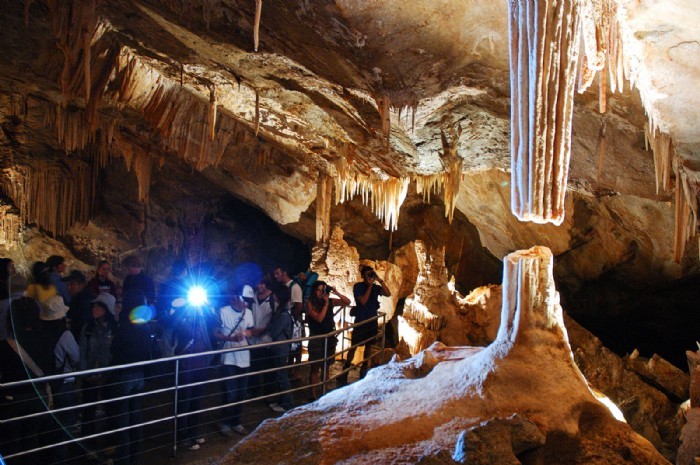 The most ancient open cave system in the world, the Jenolan Caves are a stunning natural highlight located in Australia.  Known as 'Binoomea' by the local Aboriginal people, the Jenolan Cave system spans a massive 40 kilometres and features multi-level passages, amazing underground rivers, and spectacular limestone formations.  Jenolan Caves tours are a great way to encounter the many highlights offered by the nine caves that are open to visitors.
Kanangra-Boyd National Park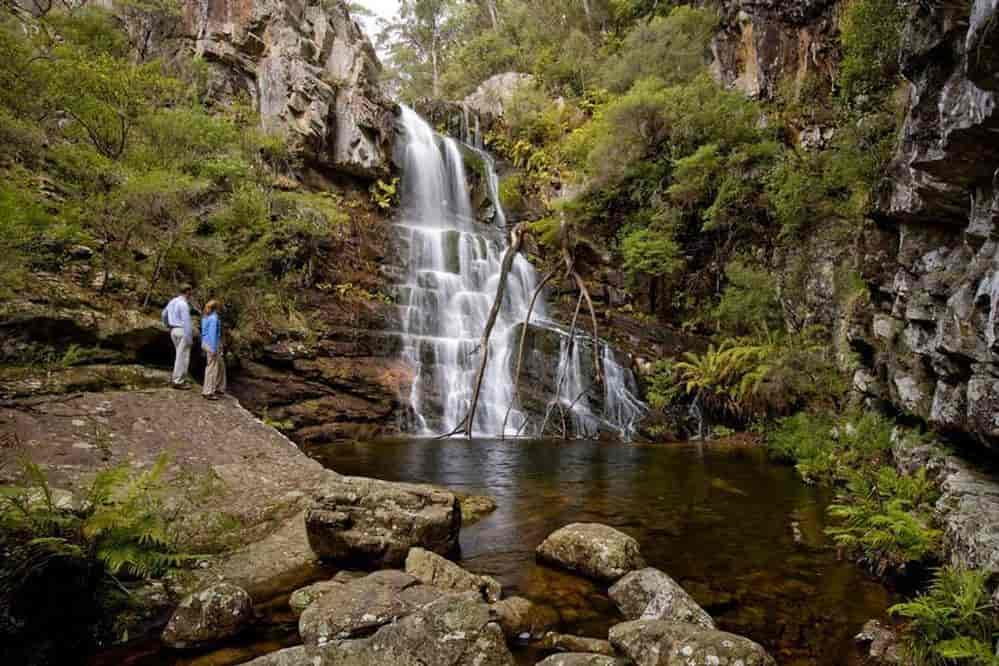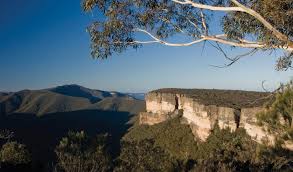 There's something for whatever level of adventure you desire. Fire trails that wind throughout the park can be explored by 4WD or bicycle. For those who are handy with a map and compass, there's plenty of opportunity for self-reliant bushwalking.  There are also marked trails that take in the captivating landscape which are even suitable for the kids.  You might even want to throw in a line at Kowmung River to see if you can hook a trout.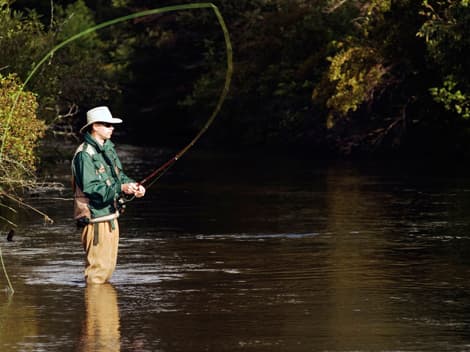 Three popular fishing spots are: Kelly's Bay, the Reef Reserve and the Oberon Dam Picnic Area and these are within easy reach of the town.  Parking is available and public access to a variety of good fishing locations is available within an easy walking distance.  The way to the Oberon Dam Picnic Area is well signposted in the town.  Fishing is not permitted on the dam wall but many excellent fishing spots can be found along the foreshore between the wall and the golf course.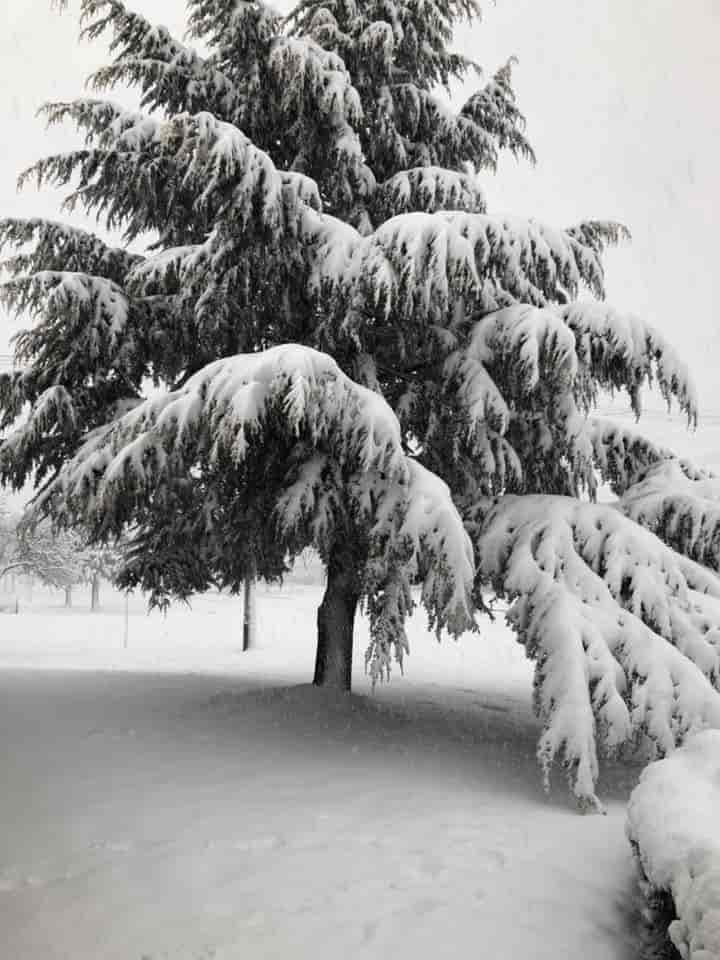 Ideal for a snowman or some great photography, snow can fall at any time of the year, in and around Oberon, even on Christmas Day!  However, the winter months are when the likelihood of a snowfall increases. Usually, the area sees three or four good snowfalls in the season.  Often, a single snowfall will see snow lying around the higher areas of our district for 24 hours or so. If a heavy fall of snow occurs, or there are snowfalls over a few days, then the snow can last for up to a week.  Then our town becomes "Snowberon"!
You can check on the Bureau of Meteorology's MetEye when it is predicted to fall.  Visit here and type in Oberon as the location.
SO MUCH MORE .....TO ENJOY IN AND AROUND OBERON, NSW
With the abundance of varying landscapes and close proximity to the Blue Mountains, Oberon is ideally placed to provide a great range of activities for your enjoyment.  We have highlighted some of the activities and attractions on offer which include: Heritage Buildings, Gardens, National Parks, Caves, Museums, Fly Fishing, Trail Walks, and Golf. There are others such as Sports, Scenic Flights, and 4WD Tours, just to name a few.  There are also many other things to see and do in the local area and information on these can be found by visiting the local Oberon Visitors Information Centre, or by visiting Oberon Australia